OUR GOAL is YOUR GOAL
Dictation and Transcription of medical reports that are produced in an accurate and timely manner at a reasonable cost!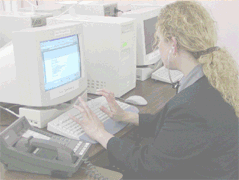 PLEASE NOTE: VTS will act as an independent contractor to client and shall have full control of work and the manner with which it is performed. VTS is responsible for paying all state, federal and local taxes and will provide the client with an EIN/SS# for issuance of 1099 if requested.